The partnership between FCVic and Social Security Rights Victoria (SSRV), the Integrated Services Project (ISP), aims to improve client outcomes through financial counsellors and social security lawyers working together more effectively.
Regional Networks & CPD
We've been able to meet up with more financial counsellor groups in recent weeks, through the virtual Western Metro network, and in person with the Southern Metro group in Cranbourne. Thank you for your warm welcome on both occasions. Please look out for CPD sessions we have lined up through FCVic on Wednesday 10 August and Thursday 27 October, as well as at the FCVic conference in September. Do contact us directly for any specific areas of interest. Please contact Graeme Parsons on [email protected], or through Georgia Robenstone at FCVic: [email protected].
Outreach
At the start of June, we were part of the Young Carers Festival in the National Sports Museum at the MCG. A lively night, with both members of the community and their families, as well as associated support services. FCVic is continuing the development of the Carer Pathway, to assist in warm referral pathways including financial counselling.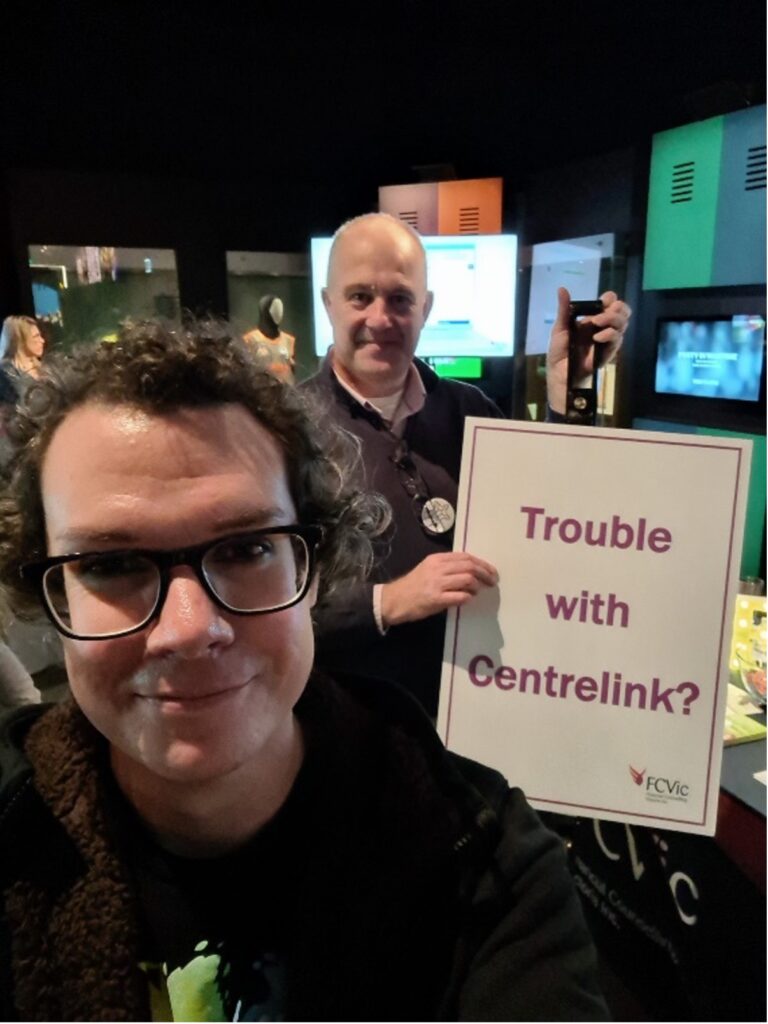 Keep in touch
SSRV is now producing a regular newsletter. If you aren't receiving it already, you can subscribe by sending us a request with your name and preferred email address to [email protected].
If you have any requests for CPD sessions, you can contact us on [email protected].
Advice lines
Financial counsellors are invited to call the SSRV Worker Help Line on 03 9481 0655 (0429 450 346 during remote servicing) for information and support in assisting clients with Centrelink matters and to make referrals to SSRV. The Worker Help Line operates 9am to 5pm, Monday to Thursday. We also accept referrals by email to [email protected].
Individuals can be referred to the SSRV Legal Assistance Line on 03 9481 0355 (0419 793 652 during remote servicing), which operates 9am to 1pm and 2pm to 5pm, Monday to Thursday.